Space for Therapy offers three rooms in the heart of Edinburgh's Newington area, between the Bristo Square and Kings Buildings campuses of the University of Edinburgh. It is situated down a short and quiet lane off Mayfield Road.
Fast fibre WiFi covers the building and rooms have electric radiators and carpeted floors. There is a small kitchen and bathroom too. Rooms have bright fluorescent lighting but many practitioners prefer to use the various standard and table lamps, which provide a warmer and less harsh glow.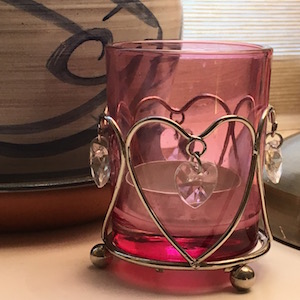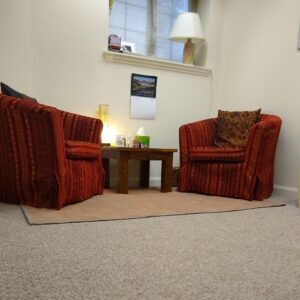 The Front Room is a cosy counselling room, set out with two armchairs, a coffee table, and table lamp. There are small windows which allow for some natural light, but in practice these will often be covered by a blind for privacy.
The Back Room is set out for body therapies, with a treatment table and space for towels etc. It also has an en-suite bathroom with disabled access.
The Large Room can be set out for counselling or for body therapies, and it has a treatment table and two armchairs, and a screen to section off part of the room to reduce its size - especially useful for counselling where the participants might feel lost in a large room. It can also be used for group meetings. There are windows with blinds at one end.
Although there is no waiting area, there is an entrance hall connecting with the rooms where one client can wait and can also be a space for paying and booking etc.
Practitioners at Space for Therapy work independently. There is no central administration or reception. Clients contact the practitioners directly, and practitioners book rooms with the Practice Owner.
While we welcome practitioners from a number of mind and body therapies, our focus is on counselling and psychotherapy on the one hand, and massage, physiotherapy, osteotherapy and related professions on the other. We are a small community and our purpose is not simply to sublet rooms but to create a hub of like-minded professionals.